Realize Your Dream.
Transform Your Life.
Step-by-step coaching to grow the business and life of your dreams.
Part of Our Dream Leader Tribe
What do you say about somebody who has dynamically changed your life in such a short period of time... My experience has been absolutely lifechanging for me, my wife, my family... I can't be more thankful.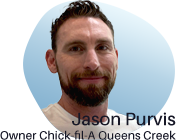 Creating a Strategy for Your Success
Have you ever felt as if you're destined for more? Do you have this vision for how your business, your life, should be?
We're here to let you know that you're not alone. Everyone has a dream and you deserve to achieve yours.
The Dream Leader Institute is a tribe of coaches and entrepreneurs who will empower you to realize your dream, walking you step-by-step through shaping your life and your goals to fit your vision.
This is not just another pump-you-up group. This is a real, intimate connection with a coach that genuinely cares and will lay out the success foundation you need. Are you ready to realize your dream?
Connect with the coaches at Dream Leader Institute by starting with a simple phone call designed to discover who you were meant to be and the steps to realize your dream.
Achieving Your Biggest Dreams
A Few Words From Your
Dream Leader Coaches
Hello, we are your Dream Leader Coaches, Jonathan Dunn, Nathan Keisler, and Dr. Cliff Fisher. Together we've had the absolute privilege of helping individuals and organizations realize their biggest dreams.
As coaches of the Dream Leader Institute, we have made it our mission to help others live out their dreams through our unique, time-proven philosophy. Plus, the by-product is you get to live out an extraordinary life.
You see, whether you're an individual or part of a team, your business and life can only become extraordinary if you're committed to taking those first steps of becoming extraordinary.
We've witnessed this with the countless organizations we have worked alongside to the very ones we have owned and grown. Every time we realized that in order for each business to reach the potential and dreams we envisioned it all started with creating an extraordinary team behind it.
That's why, at the Dream Leader Institute, we refer to ourselves as a tribe. It takes a village of support to set the foundation and success you need to realize your biggest dreams and live your best life.
So, whether you're a solopreneur or working with an entire team, we are here to help guide your business, realize your life dreams, and welcome you as part of our Dream Leader Institute Tribe.
Your Dream Success Formula
How We Can Help You Realize Your Biggest Dreams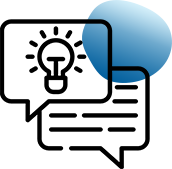 Executive coaching for work and life. Enhance your leadership capacity and reach a higher level of performance. Learn to overcome disruptions, distractions and exhaustion in today's fast paced world. Create a bigger vision that empowers your personal and professional life to achieve the excellence you deserve.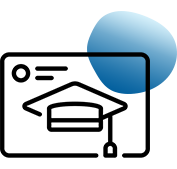 Training for your team and organization. Create a dynamic culture of coaching in your company that finds, keeps and engages your top talent. Empower your employees to become the best versions of themselves and transform your team dynamics, bottom-line results and the future of your company.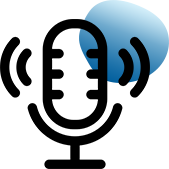 Speaking for your next event or keynote. Create an unforgettable and transformative experience for your audience with award-winning, dynamic professional business speaker Jonathan Dunn. His authentic and inspirational topics, high energy and engaging style captivates and leaves a lasting impression.
Your Dream Success Process
Taking Steps Towards Your Dream is as Easy as 1-2-3
Step 1: Set up a meeting to discuss your needs and to learn about how executive coaching can help you develop effective leaders.
Step 2: Receive customized leadership development strategies to help you address your toughest challenges.
Step 3: Work with our executive coaches to see immediate breakthroughs in leadership capacity, team health and business results.